We post last weeks encore presentation of GV. Mix Up At The Five And Dime, and then hit the road! Live updates from the Gathering For Gardner, G4G9 held this week in Atlanta! (Jeff learned he's reporting when you did– apologies Jeff.)
Eugene Sargent and I will, among other things, be installing a 700 puzzle sculpture, 1 of N, shown here: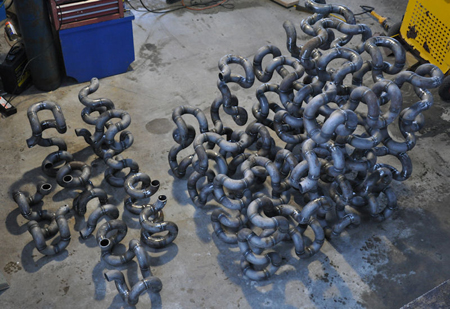 Unfortunately, I have not yet completely worked out just what the value of N is– has just been too busy for me.
Finally, we premiere James Greeson's Canon and Chorale on Pi.
More soon!