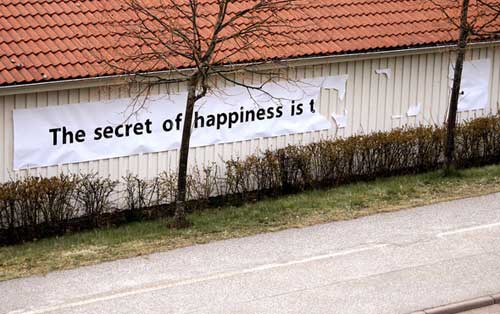 If LIFT = 17 and THIEF = 16 then what is LIFE?
Sorry, a silly one.
1 Comment »
Stephen Morris said,

This is the solution.

All of these letters have only horizontal or vertical lines.  Ranking such letters in order and assigning 1, 2, 3, … gives the solution.

The answer is 12.

I hate these types of puzzles and can't apologise enough!

If anyone can complete the sentence in the picture… well, that would be much more interesting!
RSS feed for comments on this post · TrackBack URL
Leave a Comment
You must be logged in to post a comment.